Tillett Toilets
Clean, Fresh, & Affordable
Tillett Portable Toilets is a Division of Tillett Plumbing & Heating Inc.  We have been providing professional service to Central Pennsylvania since 1994.  We are a certified women owned and family operated company.  In 2016 we expanded our services to provide portable restroom rentals.  We have a full line of products that include basic units, handicapped units, free standing portable sinks and 4 place free standing urinal.  All our products are new in 2016.  Please see our products page for specific descriptions.
PORTABLE RESTROOM RENTALS
Tillett Toilets provides Clean, Fresh, and Affordable Portable Restrooms to Event Planners, Organizations, Construction Companies and Homeowners. We are a family business that takes pride in providing and servicing safe restrooms for all of  Central Pennsylvania. Each of our restrooms are equipped with hand sanitizers.
We are a proud  member of the Portable Sanitation Association International [PSAI] and all of our employees hold the PSAI Portable Sanitation Professional Certification.  This certification is voluntary and to receive the certification each employee must attended 4 hours of classroom training and pass a written exam of technical skills and industry knowledge.
Users of our restrooms can be assured each restroom is delivered , serviced and stored to the industry standard of excellence.  We are a team of professionals who take pride in providing you with sanitary solutions that protect our environment, enhance our standard of living and save millions of gallons of water each year.
Explore Our Products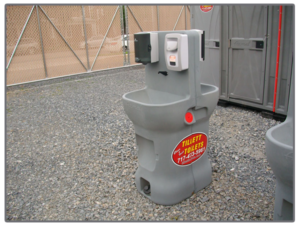 See our full product lineup.
FAQ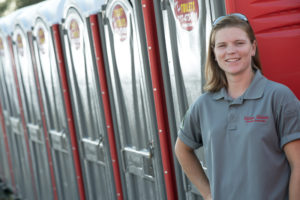 We answer some of the commonly asked questions related to Tillett Toilets.
>